The film
An ordinary man who's had enough of the rat race. Glue factory, wife and a kid – is that all there is to it?
Stuck living in his childhood home, now with his own family, Matti has been yearning for change. One day, the wait is over. He finds himself suddenly transported from one place to another – miles away.
Gone is a film about longing for freedom. Is that selfish?
---
"I thought I had made myself clear. There's no cure for this."
-Matti
---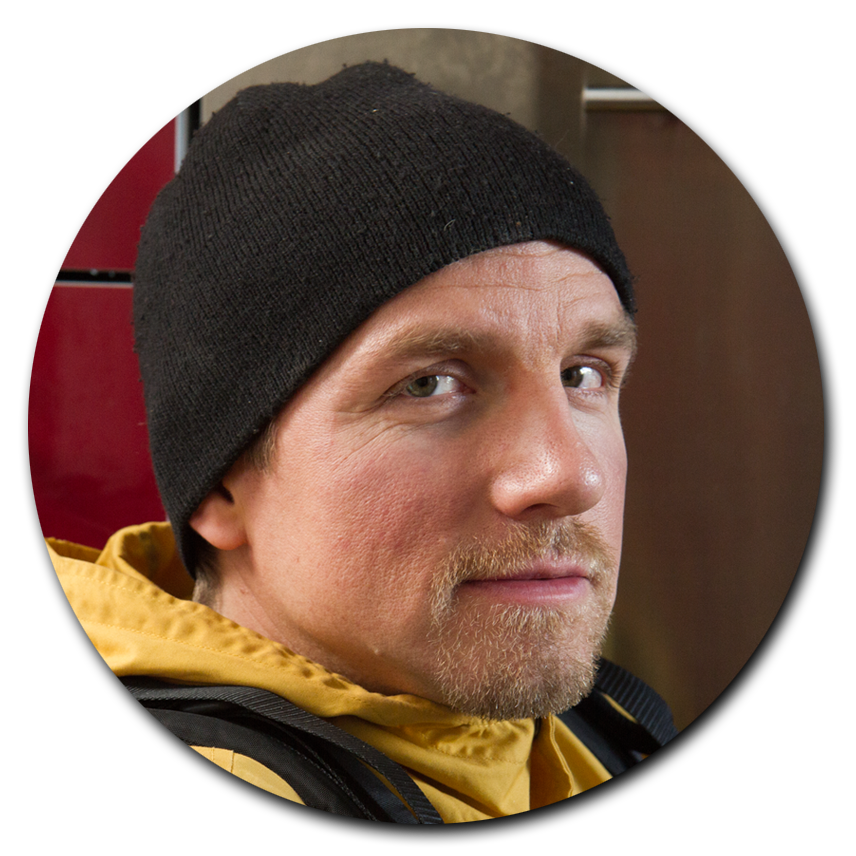 Panu Tuomikko plays Matti. He's a mainstay of the production company Amazement and a brilliant multitasker in the fields of film and theatre. Tuomikko has worked in the National Theatre of Petrozavodsk and in various Finnish groups. "Patse" is also known for his role as a film educator on the Finnish Kaikki kuvaa website.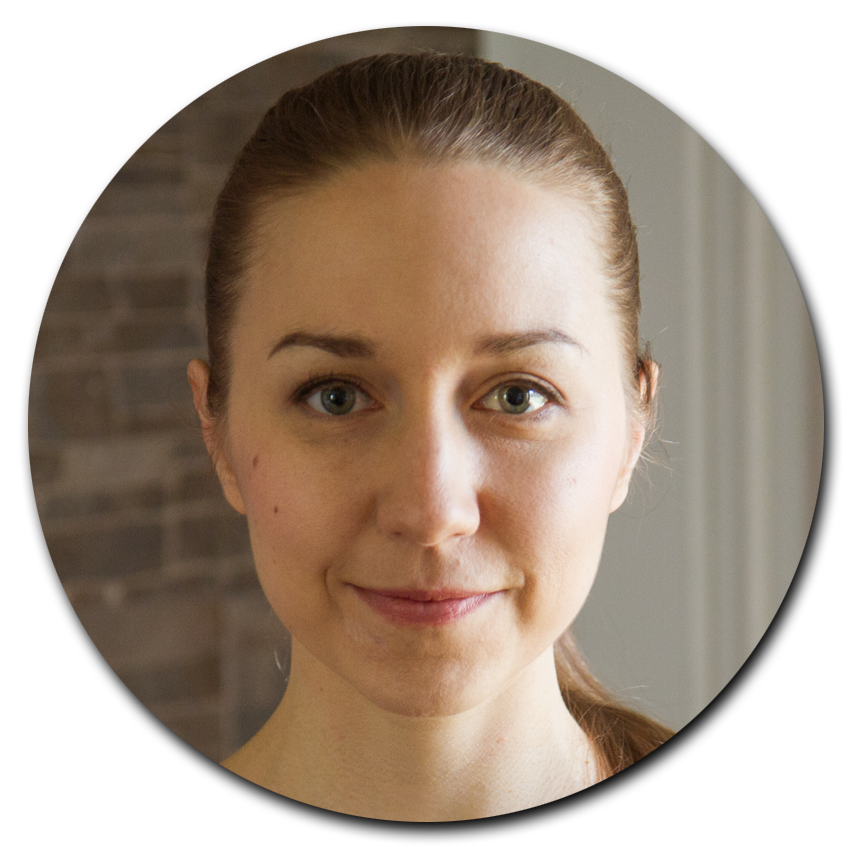 Eeva Putro plays Teija, Matti's wife. She was educated in Saint Petersburg State Theatre Arts Academy. Putro has a strong background with roles in tens of films, tv-series and theatre plays. Currently she is acting in The Finnish National Theatre.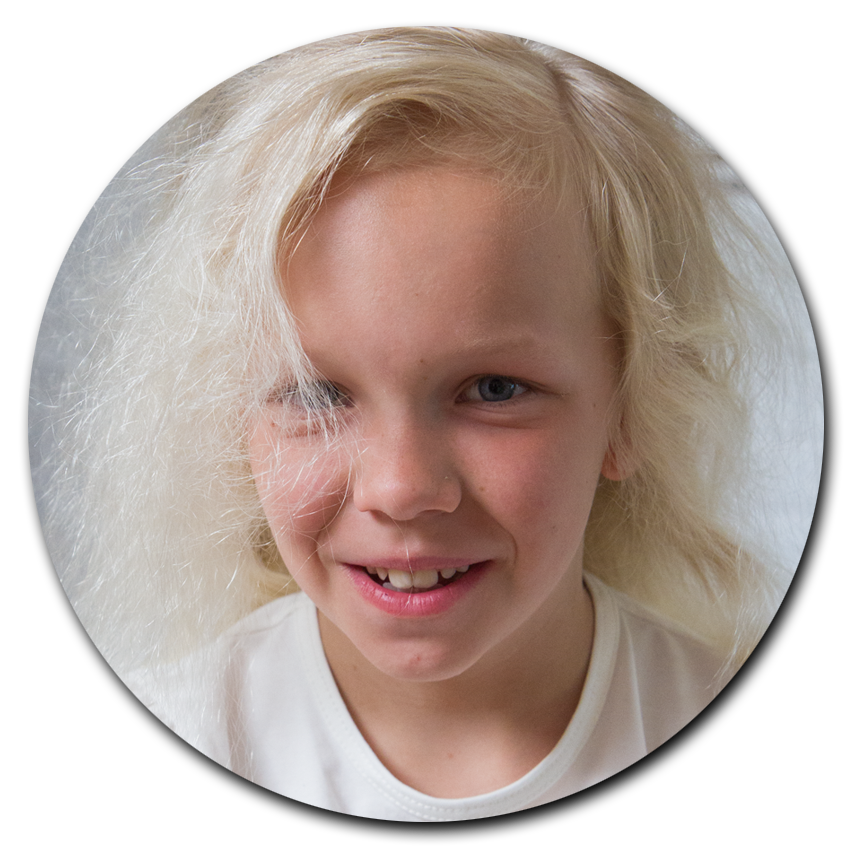 Julia Hemmilä plays the daughter Emma. Among the hundred candidates that tested for the role Hemmilä was a clear choice. This at the time 8-year -old natural talent has no previous acting experience.
Also starring are Seppo-Ilmari Siitonen, Tommi Korpela, Minka Kuustonen, Rainer Kaunisto, Maruska Verona, Jon-Jon Geitel, Ina Mikkola and Jarkko Niemi.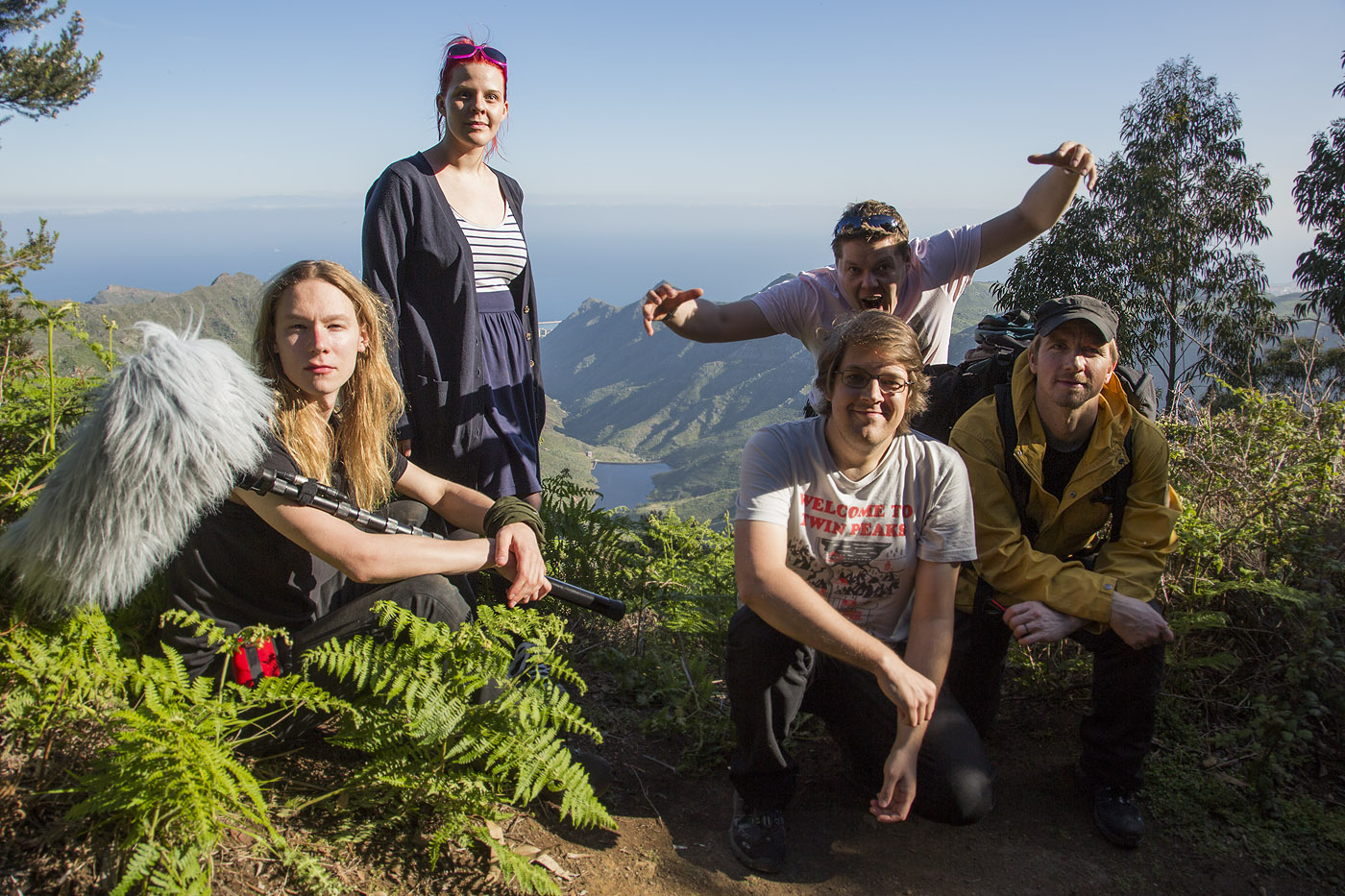 Pictured from top left: make-up artist Anniina Sipola, dop Markus Tynskä, sound recordist Aleksi Tegel, director Arttu Haglund, actor Panu Tuomikko.
directed, edited and produced by
Arttu Haglund
written by
Avi Heikkinen
director of photography
Markus Tynskä
sound
Jussi Honka, Philippe La Grassa and Aleksi Tegel
make-up designer
Anniina Sipola
costume designer
Jenni Nykänen
music by
Martti Anttila and Markus Hohti
set designer
Jasmin Gröhn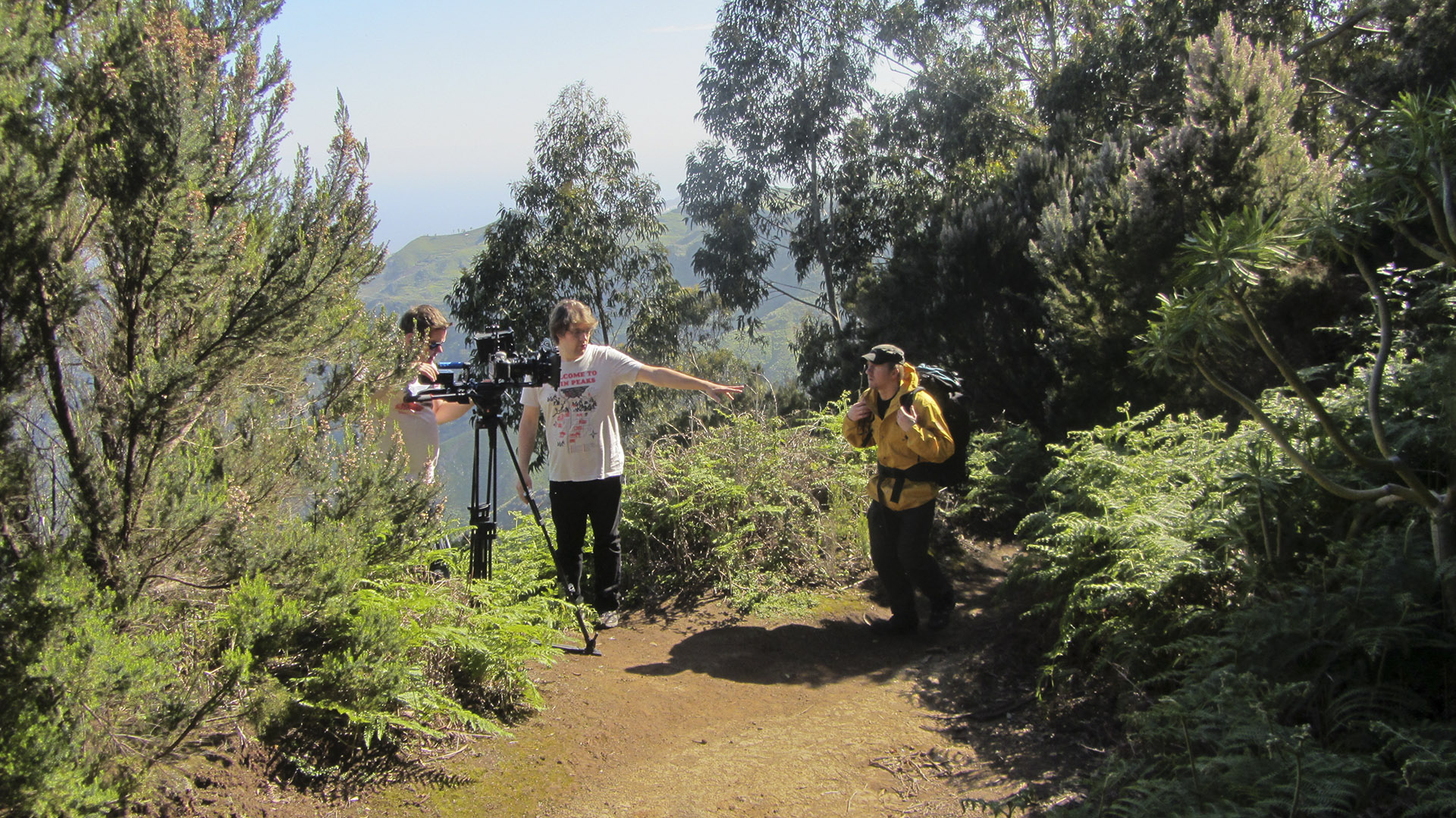 ---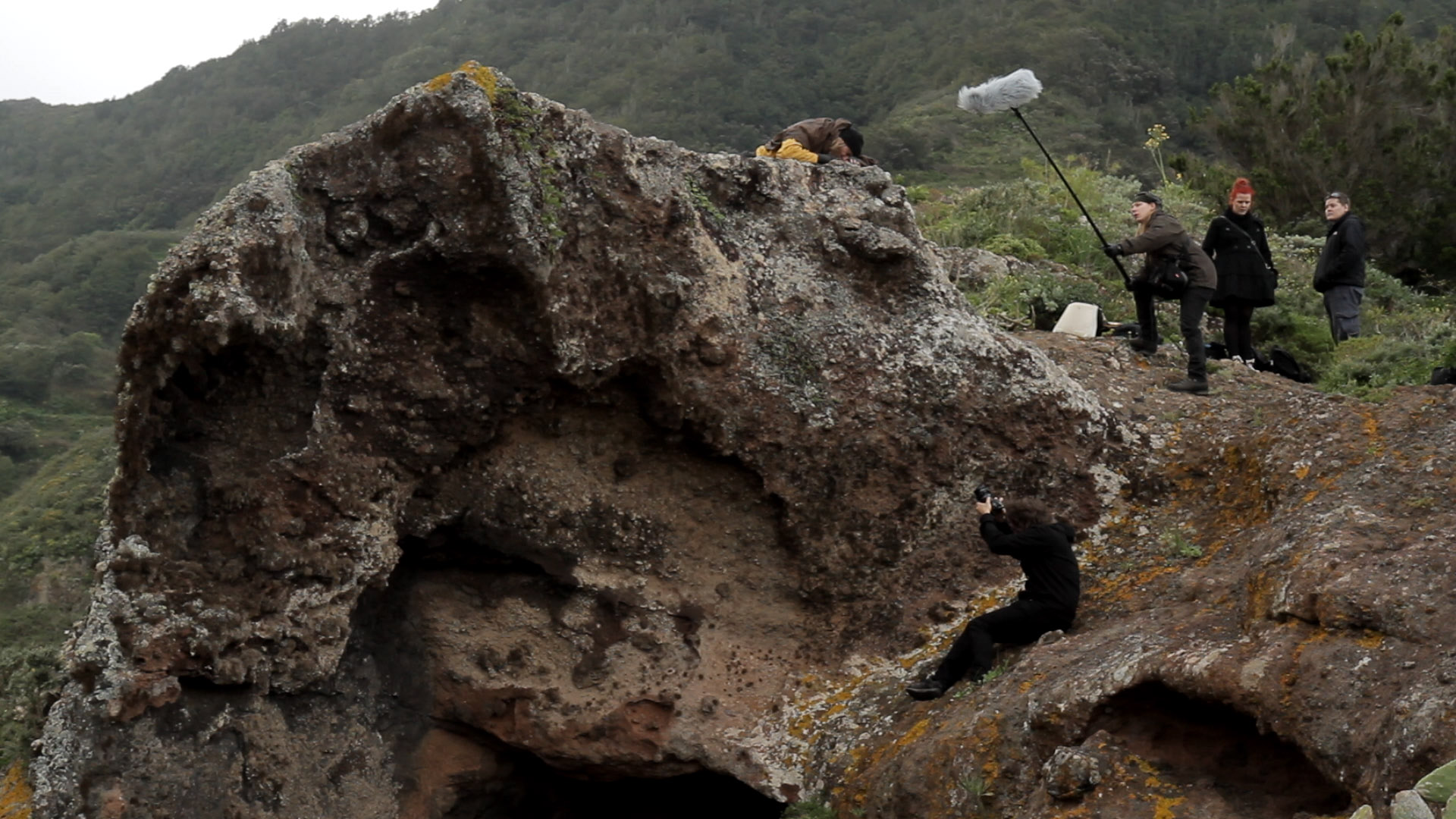 Production 
Based on an acclaimed short story of the same title by writer Avi Heikkinen,
Gone
 is the first feature film of both the director 
Arttu Haglund
 and the 
production company Amazement
. As an exceptionally ambitious Finnish independent project, the film has been shot all over the world with footage from all continents and the cast and crew actually visiting the United States, Tenerife Island and Estonia. The film will be completed in late 2018.
Status quo 28th Jun 2018:
Screenplay
Pre-production
Production
Post production
---
Shot gradually during a period of many years, this slowly advancing production enabled us to break the standard pattern of proceeding brutally from script to production to post production. The different parts of production have mixed seamlessly with each other in an intriguing way. This is rather fitting, as the events of the film also take place in two years' time.
---
"Even when you're here, I feel like you're just about to leave."
-Teija
Participate 
Poissa is a community film production. All the cast and crew are working entirely on a voluntary basis. We will also need your help! There are many ways to do that:
---
If you're interested in other kinds of co-operation or want to sponsor the film, send us a message.
---
"Did dad leave already?"
-Emma
Contact 
You can send us e-mail to info [at] amazement.fi or use the form below.
By liking our Facebook page you'll get all the updates to your feed.